Here are the submissions for the final week of the ABSc GSC Creative Expression of Research Competition!
Audrey Martin [1], a PhD Candidate working under the supervision of Drs. Flavio Schenkel and Christine Baes, created an impressive infographic explaining genetic selection and gene interactions.

Juanita Echeverry-Munera [2], an MSc candidate working with Dr. Michael Steele, also created fantastic infographic describing the nutritional management of calves in early life.

Hannah Sweet [3], a PhD candidate in Dr. Angela Canovas lab, submitted a great news item highlighting a research discovery by ABSc reseachers in the identification of novel genes linked to pregnancy success in cattle.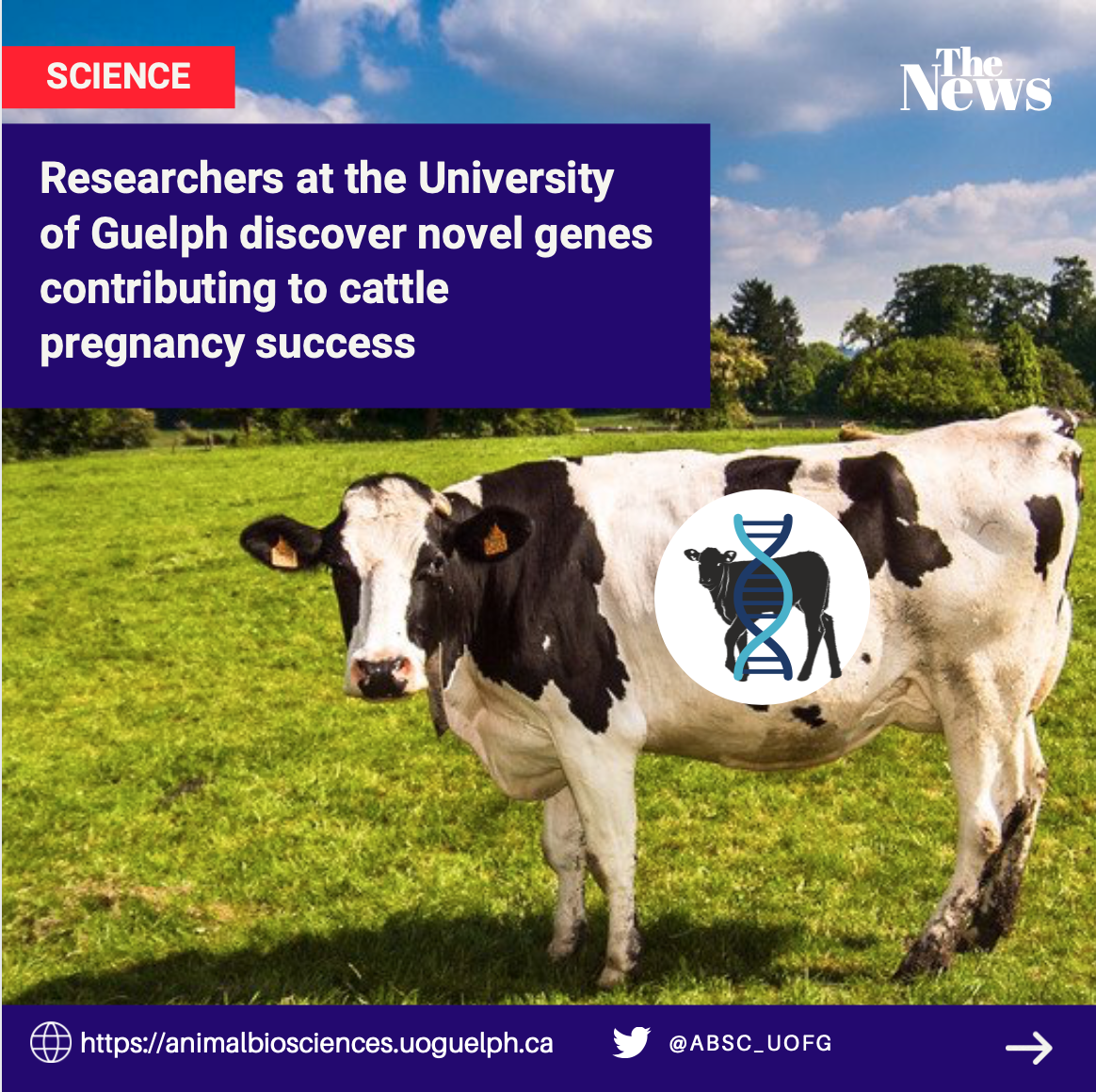 Finally, M.Sc candidate Gillian Hughes submitted an amazing webtoon summarizing her project on gaining a better understanding of severe feather pecking in birds.

What an incredible job done by everyone who submitted! Stay tuned for the annoucement of the winner March 27th!